The Frog In The Bog

Copyright 2012 - Linda L. Rigsbee

Illustrated by Linda Rigsbee

Please sign the guest book and rate this story. Your comments are always welcome and your information is appreciated, but not required.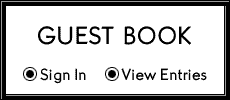 There once was an old mother frog

Who lived in a muddy old bog.

She made her home under a log

And there she watched her polliwogs.

Images were created by the author using MS Paint program and a regular wheel mouse.

All day long the polliwogs swam

And wiggled by the small rock dam.

In and out of an old tin can,

Up the weeds and down to the sand.

On each side, one high and one low,

Each polliwog started to grow

Four little legs, two in a row,

With four webbed feet, and little toes.

Inside mouths they grew long tongues.

No gills were needed; now they had lungs!

Their bellies turned white underneath.

And they all even grew some teeth.

One day a male polliwog wailed,

"Help, mama frog, I lost my tail!"

"It's better," Mama Frog told the male.

"With one hop, through the air you will sail."

The next day when the male frog woke

He stretched and then began to croak.

The other polliwogs heard and poked

Their heads from the bog, taking notes.

Each must change as the small male had

And maybe change wasn't so bad.

The polliwog was now a lad

And someday he might be a dad!

    This book is only available to purchase directly from the author in print format as an autographed handcrafted 5.5" x 8.5" booklet. Click the purple button below to browse prices and purchasing information.

    Thank you for visiting this site. If you liked this book, please take a moment to post a review on your favorite vendor site. Reviews not only help sell books, but show appreciation for the author's efforts and encourage her to continue publishing.